Church Schedule


Solemnity of the Immaculate Conception
of the Blesses Virgin Mary
Wednesday, December 8th
at: 8:00AM and 7:00 PM


MASS SCHEDULE
Saturday – 5:00pm
Sunday – 8:00am & 11:00am
Monday through Friday – 8:00am

CHURCH HOURS
Monday - 8:00am - 10:00am
Tuesday - 8:00am - 10:00am with Adoration until 9:30am
Wednesday - 8:00am - 10:00am
Thursday - 8:00am - 10:00am
Friday - 8:00am - 10:00am

FIRST FRIDAY ADORATION
First Friday of every month after the 8:00am Mass

Benediction at 12:30pm
CONFESSIONS
Saturday – 4:00pm - 4:50PM

Or by appointment - please call the parish office
Address and Hours
CHURCH ADDRESS:
927 N. Logan Ave
Colorado Springs, CO 80909
(not the mailing address - all mail should go to the parish address)


PARISH OFFICE HOURS AND ADDRESS:
926 Farragut Ave
Colorado Springs, CO 80909
Phone (719)633-5559
Fax (719)234-0358
Monday-Friday 8:00 AM - 4:00 PM


SCHOOL OFFICE AND MAILING ADDRESS:
901 N Logan Ave
Colorado Springs, CO 80909
Phone (719)471-7771
Fax (719)234-0300
Website: http://school.divineredeemer.net/


SCRIP available at School. Order Form: HERE

First Friday Adoration

Eucharistic Adoration will take place after the 8am Mass
with Exposition and concludes at 12:30pm with Benediction.

At least two parishioners are asked to sign up for time with the Blessed Sacrament, which cannot be left alone. This is a great way to develop and strengthen your relationship with Jesus each month. Sign up online at SignupGenius or call the parish office at 719-633-5559.
Music Ministry
Inclement Weather Policy
Weekend Mass and daily Mass will always be celebrated regardless of weather conditions. Should there ever be an exception to this, we will make every effort to have the cancellation noted on the local TV stations and send out a Flocknote. If you are not signed up for Flocknote, we would highly encourage doing so. Text redeemer to 84576, go to https://divineredeemer.flocknote.com/login, or call the parish office at 633-5559 to sign up. This allows us to update parishioners with the most recent announcements for our parish and school.
If the school closes, the parish office will also be closed. All daytime and evening activities for both the parish and school will be cancelled.
If you should choose to attend Mass on an inclement weather day, please be advised that the walks may not be cleared. Be sure to wear the appropriate footwear for adverse conditions. We highly to encourage you to consider your safety first.
Equality Act Information
The proposed Equality Act is a bill in the United States Congress, that, if passed, would amend the Civil Rights Act to prohibit discrimination on the basis of sexual orientation and gender identity in employment, housing, public accommodations, public education, federal funding, credit, and the jury system. Click the link below for more information on what it is and what you can do:
A Letter to the Faithful from the Bishops of Colorado on the 2021 Equality Act H.R.5
CoVid Vaccine Information
Dear Parishioners,
With the FDA approval and distribution of several CoVid19 vaccines, please be aware of the moral implications in the development of these vaccines. Attached below are several documents regarding COVID vaccines.

1. A memorandum from the USCCB dealing with the moral implications of receiving vaccines made from aborted fetal tissue. This is helpful for answering questions as to whether or not it is permissible to receive such vaccines.
2. A chart indicating which vaccines are derived from fetal tissue and which are not.
3. A letter from the Colorado Catholic Conference concerning the vaccines.
Fr. Jason Keas, Pastor
A letter from the CO Bishops on COVID-19 Vaccine Mandates
The Hyde Amendment and other pro-life Congressional policies.
Upcoming Divine Redeemer Events
Praying with the Saints
---
Only the Saints are in heaven! Just like a friend showing us love and support may we ask the Saints to teach us how to pray, teach us about the importance of Marian and Eucharistic devotion, but most important to teach us how to be Saints!
We will begin a new event here at Divine Redeemer, for over two years I have been leading a Rosary once a week with a small group and during this time God has provided this parish many First-Class relics and has inspired me to create a new event called Praying with the Saints. Each month we will have a Saint teach us about their life, teach us how to pray by learning what they have taught about Marian devotion and Eucharistic Adoration and asking for their intercession for healing or special intentions.
Everyone will have an opportunity to pray a Rosary together and spend some time asking the Saint for their prayers. All will be able to receive a personal Blessing with a First-Class relic of that Saint. During the last year I have witnessed miraculous healings through the Saints intercession as I encouraged them to ask the Saints.
We will be having Praying with the Saints once a month usually on the Third Tuesday of the Month at 6:30pm. Bring your rosaries and a desire to learn from the Saints, we will have time after in the community center for fellowship.

Next Saint
Our next Saint
St. Therese of Lisieux
December 14th at 6:30pm.
PRAYING WITH THE SAINTS

Join us Every 3rd Tuesday of the month
at 6:30pm in the Church
• Learn about and pray with a Saint
• Deepen your faith and our prayer life
• Increase your devotion to Eucharistic Adoration and the Rosary
• Veneration of a First Class Relic
and having an opportunity to ask for healing.
Bereavement Ministry
Bereavement Ministry- Grief and the Holidays Support Group Session
Saturday, December 4, at 10 a.m. – 12 noon in the All Saints Center

"Since the holidays are for being with those we love the most, how on earth can anyone be expected to cope with them when a love one has died? Holidays only magnify the loss. The sadness feels sadder and the loneliness goes deeper. The need for support may be the greatest during the holidays!" Please join us for a morning of prayer, sharing, and support.

Call the parish office at (719) 234-0345 no later than December 1st to RSVP or for Questions.
Advent Schedule
Advent
Every Wednesday
during Advent

Adoration
6:30 PM to 8:00 PM.
with Rosary at 6:30 PM.
Confession offered after
the Rosary.

*There will be no Advent Adoration on 12/8. Solemnity of The Immaculate Conception of
the Blessed Virgin Mary. Join us for Mass at 7:00 PM

Advent starts on Sunday, November 28, and ends on Friday, December 24th 2021
Advent/Christmas Schedule
Year-End Appeal/ Giving Tuesday 2021

Divine Redeemer's Season of Giving kicks-off on Tuesday, November 30 for #GivingTuesday and goes through December 31. As 2021 comes to an end, we pray that you find it in your heart to give to one of our three year-end initiatives that will bring our parish into the new year with peace of mind and gratitude.
THREE (3) YEAR-END INITIATIVES:
FOUR WAYS TO GIVE TO OUR PARISH:
Online, right here at https://e.givesmart.com/events/okQ/ as part of our End-of-Year/Giving Tuesday 2021 Appeal.
Text "Give" and an AMOUNT to 76278 (e.g. to donate $500 text "Give 500" to 76278)
Drop your check or cash in the offertory basket at Mass. Be sure to include a note that it's your End-of-Year/Giving Tuesday donation.
Drop off your donation to our Parish Office in the All Saints Center building at 926 Farragut Ave, 80909 during office hours, Mon-Fri, 8a-4p. Be sure to include a note that it's your End-of-Year/Giving Tuesday donation.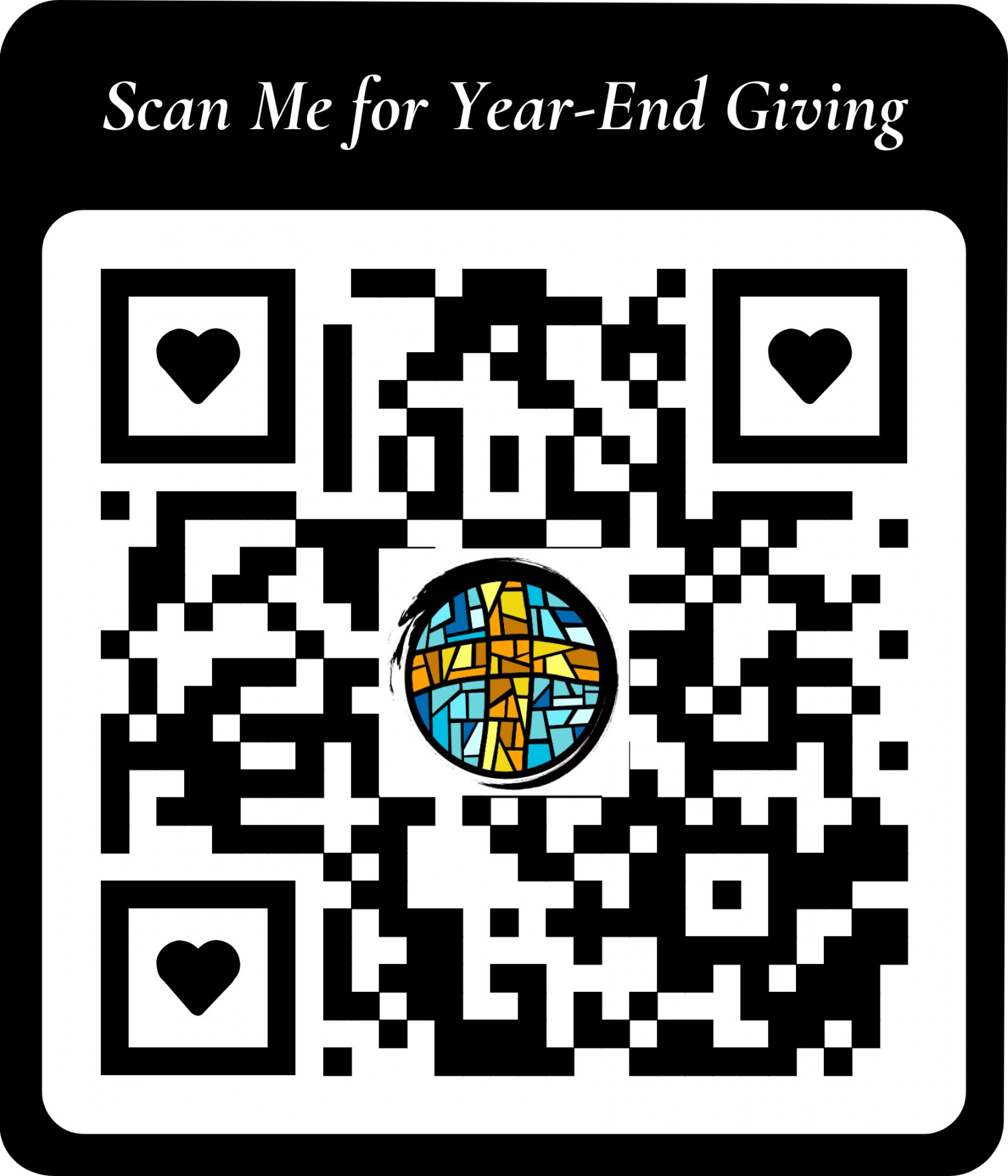 Donate now
Year-End Appeal / Giving Tuesday 2021
Consider a donation between Nov 30 - Dec 31 during this Season of Giving.
No act of generosity is too small to make a difference.
Solemnity of The Immaculate Conception
Join us on December 8th
for Mass at 8:00 AM and 7:00 PM.
Donuts and Bagels
Join us for
Donagels, Coffee and Juice

December 5th and the 19th after The 8am
& the 11am Mass. Join us!

---
The Diocese of Colorado Springs YOUNG ADULT MINISTRY Presents Candlelight Mass
The Diocese of Colorado Springs, YOUNG ADULT MINISTRY
Presents, Candlelight Mass

Come Join the Young Adult Ministry at Divine Redeemer Catholic Church on the third Thursday of The Month at 7:00pm. Fellowship following the mass.
Dates: 12/16/21, 1/20/22, 2/17/22, 3/17/22, 4/21/22, 5/19/22, 6/16/22
Come and Celebrate the Lord with Young Adults!!!
Relic of St. Maximilian Kolbe

A rare First Class relic of St. Maximilian Kolbe for Divine Redeemer Catholic Church in Colorado Springs where the relic will be permanently displayed and venerated.
A couple of summers ago, Fr. Jason Keas was blessed to lead a pilgrimage to Poland to learn about the great saints of Poland like St. John Paul II, St. Faustina, and St. Maximilian Kolbe. St. Max was a Conventual Franciscan Friar who was greatly devoted to the Blessed Mother, founder of the Militia Immaculata, founder of the largest friary over 700 friars. St. Max died for another prisoner in Auschwitz making him a new category of a saint, a martyr of charity. Fr. Jason Keas was able to celebrate Mass at Niepokalanow (City of the Immaculate Mother of God) where St. Max would teach his over 700 friars and publish information about Mary. After that Mass in Poland, Fr. Jason was given a rare First Class relic of St. Maximilian Kolbe for Divine Redeemer Catholic Church in Colorado Springs where the relic will be permanently displayed and venerated.
Year of St. Joseph
The Diocese of Colorado Springs has compiled a Year of St. Joseph web page featuring downloadable resources, helpful links and more
at this link.
Sacred Relics of the Saints
Building for the Future Campaign
Capital Campaign to build the St. John Henry Newman Chapel and Catholic Student Center near the UCCS campus.

As of today, The Dioceses has $6,044,099 (81%) collected and $6,692,897.27 (89%) pledged. They are so close to finishing this campaign, with just a bit more effort, together we can reach the overall goal of $7,500,000.
Longtime diocesan partner Catholic Extension has given the Dioceses a challenge grant to help finish this project.
Catholic Extension will match dollar-for-dollar up to $50,000 all new pledges and/or gifts starting now until November 30,2021.
This grant opportunity can only be applied to new pledges or gifts.

Your Diocese needs you.
Donate today to support this project.
Returning God's Gifts
DONATE TODAY

Annual Diocesan Appeal
The Returning God's Gifts Annual Appeal (RGG) is the Catholic diocese's response to the Gospel message to love one another by reflecting on God's blessings in our lives and sharing them for the educational, pastoral and charitable programs and ministries within the Diocese of Colorado Springs.
Thank you for prayerfully considering your gift to the appeal.​

2021 ANNUAL APPEAL MISSION, THEME AND GOAL
MISSION
The Returning God's Gifts Annual Appeal (RGG) is the Catholic diocese's response to the Gospel message to love one another by reflecting on God's blessings in our lives and sharing them for the educational, pastoral and charitable programs and ministries within the Diocese of Colorado Springs.

2021 THEME
"For the Glory of God" I Corinthians I 0: 31
We glorify God through our words and actions and by worshipping Him as our loving Father, who sent His only Son to redeem us from sin and death. Nothing can compare to Him. As members of Christ's body, we are sent on a mission to serve others as Christ did, bringing his love, mercy and compassion to others.

2021 GOAL
$2,500,000
Returning God's Gifts
---
2021 Divine Redeemer RGG Report Summary as of 10/6/2021

Parish Goal $66,754.79~Parish Goal was met by 102%

Thank you for helping us meet our goal through your generosity.
2021 Vacation Bible School
Food Pantry
The Divine Redeemer Food Pantry is supported entirely by the generosity of our parishioners and our school parents. We serve many people the second and the fourth Mondays of each month. We offer many items other than food and are so blessed to have a food pantry that has been in existence since 1969. If you have questions, please contact Tricia Faber at 234-0311 or [email protected]
Our next Food pantry is:
December 6th and the 20th (*because of Christmas Holyday)

Hours: 11:00am to 1:00pm
on the 2nd and 4th
Monday of every month.

NEEDS ARE: Non Perishable food.

Donations: we ask that you leave these in the Community Center on designated tables during the times that the church is open from 8am to 10am Mon-Fri. If you cannot shop, you may donate by check a scrip card or a benefit mobile gift card and we will take care of the shopping.
We are very thankful for your generosity and support with this ministry throughout the year.

Thank you everyone for your generosity! Together we make a difference!

The Food Pantry Staff
*In case of Inclement Weather the food pantry will follow Divine Redeemer School for closure. If the school has a two hour delay the Food Pantry will be as usual. Please watch any of the local television stations for closures. Thank you.
Together, we make a difference!
To help with creating an entire Christmas meal for those in need- Please donate by Dec. 19th.
Cans of Corn/Green Beans, Instant Potatoes, Stuffing, Jello, Jiffy Bread Mixes, Canned Fruit, Pie Filling, Yams, Breakfast items (Cereal or Oatmeal), Snacks for kids, Mac-n-Cheese, Jar of Gravy/Gravy Mix, Cream of Mushroom Soup.
deliver your donation to the Community Center between 8am and 10am Mon-Fri, the parish office 8am to 4pm Mon-Fri or put them in the marked boxes located in the back of the church. Thank you.
Positions Available
Positions Available in the Diocese
Please click here for positions available around the Diocese.
Prayer Request
Alan Abeyta, D' Angelo Brady, John Peluso, for the Reza family, for the repose of the soul of Joseph Spinellit, for the Rigano family, for the repose of the souls of Gary Garcia and Del Cruz and their families, for the San Agustin family, Eva Smith, Anne Nelson, for the Romero family, Ortiz family, for the elder member of the Samora family, Patrick and Marilyn Taylor, Stephen (Danny) Lilleyt, Ed Mateyka, Theresa Snow, Cheryl Taylor, Pat Balestrieri, Chris Cruz, Joseph , Estella Madril, Chandra Grothman, Ryan Barney, Joseph Herrera, Diana Newbill, John McQuire, Steve Briggs, Lisa Czelatdko and family, Rich Veltri, Roger Rodenbeck, Gladys Lemmon †, Rita Hitchcock/Kitz Miller, Sophia Bustamante, Dottie Carmichael, Fr. Jerry Kelleher, William, David, Tommy, Virginia and LeeAnna Henley, Diane Newbill, Candy Kattelman, Michael Wagner, Michael VanMatre, Richard DiGiaComo, Larry Noll, Lucas Thompson, Betty and Larry Helsel, Tom Faber, Cathy Kusman, Joe and Gail Donnelly, Lynn Ward and "Sugar" her mother, Robert Titus, Tom Gerritson †, Andy, Pat Cain,
Theresa Duran, Esther Domitrovich, Mildred, Scott and Patrick Lilley, Lorrene Wason.
If you would like to remove or add a name to the prayer list please contact the Parish Office At 633-5559 .
Schedule Links
Advertise your Business on our Bulletin
Area Announcements
Catholic Charities Family Life Center
The Serra Club Invites Everyone-Thursday, May 20
Walk for Life- June 5th at Memorial Park
Virtual Fun Nun Run May 1st, 2021
St. Joseph The Worker Half Day Men's Retreat
Unexpected Pregnancy?
Hurting from an abortion?
Corpus Christi Bazaar
Upcoming Diocesan, Parish and Respect Life Apostolate Events
Please join us for our 6th Rosary Rally for our Police

---

Volunteer Opportunities
We NEED your HELP!
Proclaimers needed
Please contact
Rick Lents to Volunteer [email protected]
Acolytes
Adult Males, if you are interested in becoming an Acolyte, please contact Father Keas at: (719) 633-5559.
Sacristans
For those who want to continue to be Sacristans and those who want to be Sacristans. Please contact Sue Harman at: [email protected]
To volunteer at the church or the school, please contact Tricia Faber at: 719 234-0311 or email at [email protected]
Weekly Readings
Weekly reading
Weekly reading
Readings for the week of November 28, 2021
© Liturgical Publications Inc