Church Schedule
MASS SCHEDULE
Saturday – 5:00pm
Sunday – 8:00am & 11:00am
(Sign up at SignUpGenius or call the parish office at 719-633-5559)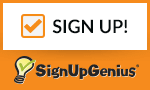 Monday through Friday – 8:00am (Sign up not required.)
CHURCH HOURS
Monday - 8:00am - 10:00am
Tuesday - 8:00am - 10:00am with Adoration 8:30am-9:30am
Wednesday - 8:00am - 10:00am
Thursday - 8:00am - 10:00am
Friday - 8:00am - 10:00am
CONFESSIONS
Saturday – 4:00pm - 4:50PM

Or by appointment - please call the parish office
CLICK HERE FOR THE SAINT OF THE DAY
Address and Hours
CHURCH ADDRESS:
927 N. Logan Ave
Colorado Springs, CO 80909
(not the mailing address - all mail should go to the parish address)
PARISH OFFICE HOURS AND ADDRESS:
926 Farragut Ave
Colorado Springs, CO 80909
Phone (719)633-5559
Fax (719)234-0358
Monday-Friday 8:00 AM - 4:00 PM
SCHOOL OFFICE AND MAILING ADDRESS:
901 N Logan Ave
Colorado Springs, CO 80909
Phone (719)471-7771
Fax (719)234-0300
Website: http://school.divineredeemer.net/
SCRIP available at School. Order Form: HERE
Welcome
These cards are available at Church. Please pick one up and pray for the upcoming elections.
Prayer Courtesy Pedro de la Cruz ©2020 www.CatholicPrayerCards.org
Food Pantry
The Divine Redeemer Food Pantry has been in existence since 1969 and is supported entirely by the generosity of our parishioners and school families. The Food Pantry is open the second and fourth Monday of each month. Many items other than food are offered.

We will have our food pantry on October 12th and the 26th from 11 to 1pm. It will be a drive through line so people don't have to get out of the car. Many people in our community are unable to provide for their needs, especially during this trying time.

Our shelves are getting low again! We are in need of the following items:
soup, soup, and more soup, pasta of any kind; spaghetti sauce, fruit, green beans, mac-n-cheese, cereal.
We ask that you leave these in the Community Center on designated tables during the times that the church is open. If you cannot shop, you may donate a scrip card or a benefit mobile gift card and we will take care of the shopping. For more information, please contact Trish Faber at [email protected].
Together, we make a difference!
Rosalie Link, Bob Palmer, Rose Chavez, Gladys Lemmon, Bill Weigel, Karlie Cummins, Robert J. Schmidt, Beverly A. Schmidt, Inez Medina, Frances Valdez, Antonina Sweet, Bill Offutt, Ken Taylor, James & Mildred Largent, Carrie Gordon, Gregory, Julie Girard, Jerry & Mary Martinez, Betty Decker, Honey Corum, Mikayla Williams, Joe Rivas, Virginia Henley, Ray & Kathleen Cox, Dottie Carmichael, Louise Debernay, Devyn Epps, Josephine Stone, Fr. Jerry Kelleher, Billy & Anneliese Moore, Betty Barker, Tim Hagins, Rob Griggs, Dan Gieck, Mary Garcia, Wesley Heikes, Marie Alonzo, Allen Boyer, Ramona Zorens, Michael McDonough, Heath Becker, Nathan Blume, Charles Stickney, Debbie Denton, Rich Veltri, Epps Family, Joseph Muzzipapa, Mitzi Gramly, David Figueroa, Keith Woodfork, Roger Rodenbeck, Fred Gilman, Mary Williamson, Gary Martyn, Stan Holzer, Joe Wermers, John McGuirre, Alan Abeyta, D' Angelo Brady, John Peluso, for the Reza family, for the repose of the soul of Joseph Spinelli, for the Rigano family, for the San Agustin family, Eva Smith, for the repose of the souls of Gary Garcia and Del Cruz and their families, Anne Nelson, Patrick and Marilyn Taylor, for the Romero family, for the elder members of the Samora family, Ortiz family, Stephen (Danny) Lilley, Jonne Johnston, Ed Mateyka,Theresa Snow, Pat Balestrieri, Chris Cruz, Joseph, Estella Madril,
Chandra Grothman, Maxine Kircher, Ryan Barney, Joseph Herrera.

Please call the Parish Office At 633-5559 if anyone needs to be removed from or added to the prayer list. Thank you!
First Friday Adoration
Sign up for First Friday Adoration!
November 6th
Eucharistic Adoration takes place each month on the First Friday from 8:30am with Exposition and concludes at 12:30pm with Benediction.
At least two parishioners are asked to sign up for time with the Blessed Sacrament, which cannot be left alone. This is a great way to develop and strengthen your relationship with Jesus each month. Sign up online at SignupGenius or call the parish office at 719-633-5559.
Inclement Weather Policy
Weekend Mass and daily Mass will always be celebrated regardless of weather conditions. Should there ever be an exception to this, we will make every effort to have the cancellation noted on the local TV stations and send out a Flocknote. If you are not signed up for Flocknote, we would highly encourage doing so. Text redeemer to 84576, go to https://divineredeemer.flocknote.com/login, or call the parish office at 633-5559 to sign up. This allows us to update parishioners with the most recent announcements for our parish and school.
If the school closes, the parish office will also be closed. All daytime and evening activities for both the parish and school with be cancelled.
If you should choose to attend Mass on an inclement weather day, please be advised that the walks may not be cleared. Be sure to wear the appropriate footwear for adverse conditions. We highly to encourage you to consider your safety first.
Divine Redeemer Announcements
Employment Opportunity
Trunk-or- Treat-CANCELLED

Divine Redeemer Catholic School's Annual Benefit Fundraiser!
Feast of the Holy Rosary
Join us every Wednesday at 6:30pm in praying the Rosary!
This is a Zoom Rosary here is the link to join
Fr. Jason Keas is inviting you to a scheduled Zoom meeting.
Topic: Fr. Jason Keas' Personal Meeting Room
Join Zoom Meeting
https://zoom.us/j/4669813403...
Meeting ID: 466 981 3403
Passcode: AveMaria
Schedule Links
Positions Available
Positions Available in the Diocese
Please click here for positions available around the Diocese.
VOCATIONS PRAYER CALENDAR
Volunteer Opportunities
We NEED your HELP!
Catholic Charities - Colorado Springs (719) 866-6286
Database Helper needed to assist with implementation of a new web-based volunteer database. Work with the Volunteer Manager on planning and implementation, and with staff and volunteers to learn new processes. 15 hours per week, flexible schedule.
Marian House Soup Kitchen needs volunteers for food prep Wednesday 7:00 am to 10:00 am.
Family Connections – Help sort and organize clothing items at the Marian House for our Kids Klozet and/or label and organize baby formula and baby food by expiration date for a 2 hour shift Tues., Wed., or Th., 9:30 am – 2:00 p.m.
Material Donation Needs - Colorado Springs Offices – New socks and toilet paper. Baskets for St. Pat's Gala.
Weekly Readings
Weekly reading
Weekly reading
Readings for the week of October 18, 2020
© Liturgical Publications Inc