Weekend Announcements: Second Sunday of Easter (Sunday of Divine Mercy) April 23rd and 24th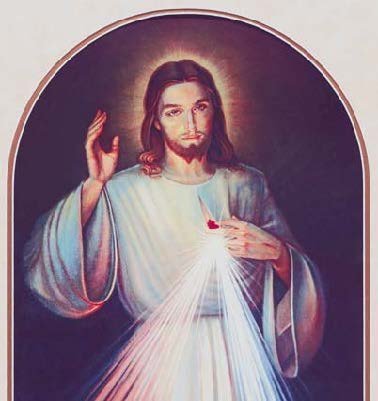 Please join us on Divine Mercy Sunday, April 24th, 3:00pm to 4:00pm in Praying the Divine Mercy Chaplet and Adoration. Confessions will also be available.

---

Saturday, April 23rd, 5:00pm
Boyd and John Carmichael † Fr. Keas

Sunday, April 24th, 8:00am
Pauline Wilson † Fr. Brennan

Sunday, April 24th, 11:00am
for all the souls in the parish of Divine Redeemer Fr. Keas

Deacons preaching weekend
---
WEEKLY READINGS
Readings for the week of April 24, 2022

Sunday: Acts 5:12-16/Ps 118:2-4, 13-15, 22-24 [1]/
Rv 1:9-11a, 12-13, 17-19/Jn 20:19-31
Monday: 1 Pt 5:5b-14/Ps 89:2-3, 6-7, 16-17/Mk 16:15-20
Tuesday: Acts 4:32-37/Ps 93:1ab, 1cd-2, 5/Jn 3:7b-15
Wednesday: Acts 5:17-26/Ps 34:2-3, 4-5, 6-7, 8-9/Jn 3:16-21
Thursday: Acts 5:27-33/Ps 34:2 and 9, 17-18, 19-20/Jn 3:31-36
Friday: Acts 5:34-42/Ps 27:1, 4, 13-14/Jn 6:1-15
Saturday: Acts 6:1-7/Ps 33:1-2, 4-5, 18-19/Jn 6:16-21
Next Sunday: Acts 5:27-32, 40b-41/Ps 30:2, 4, 5-6, 11-12, 13 [2a]/Rv 5:11-14/
Jn 21:1-19 or 21:1-14

Observances for the week of April 24, 2022
Sunday: 2nd Sunday of Easter (Divine Mercy); St. Fidelis of Sigmaringen, Priest and Martyr
Monday: St. Mark, Evangelist
Tuesday:
Wednesday: Administrative Professionals' Day
Thursday: St. Peter Chanel, Priest and Martyr; St. Louis Grignion de Montfort, Priest
Friday: St. Catherine of Siena, Virgin and Doctor of the Church; Arbor Day
Saturday: St. Pius V, Pope
Next Sunday: 3rd Sunday of Easter; St. Joseph the Worker
---
This weekends Music
Second Sunday of Easter (Sunday of Divine Mercy)
April 24, 2022 YEAR ABC

Opening: 403 | Christ the Lord is Risen Today
Gloria: 226 | Heritage Mass - Glory to God
Preparation: 413 | Alleluia No. 1
Sanctus: 227 | Heritage Mass - Holy
Memorial Acclamation: 230 | Heritage Mass - Save Us, Savior
Amen: 231 | Heritage Mass - Amen
Lamb of God: 232 | Heritage Mass - Lamb of God
Communion: 701 | Dona Nobis Pacem
Post-Communion: Choir | I Am the Bread of Life
Closing: 415 | Alleluia! Alleluia!
---
For a full listing of all weekend announcements, pick up a Parish Bulletin or view it online. Or subscribe to receive updates from Flocknote! Text "redeemer" to 84576.